Licensed & Insured Arborists
Friendly & Affordable Tree Service
100% Customer Satisfaction Guarantee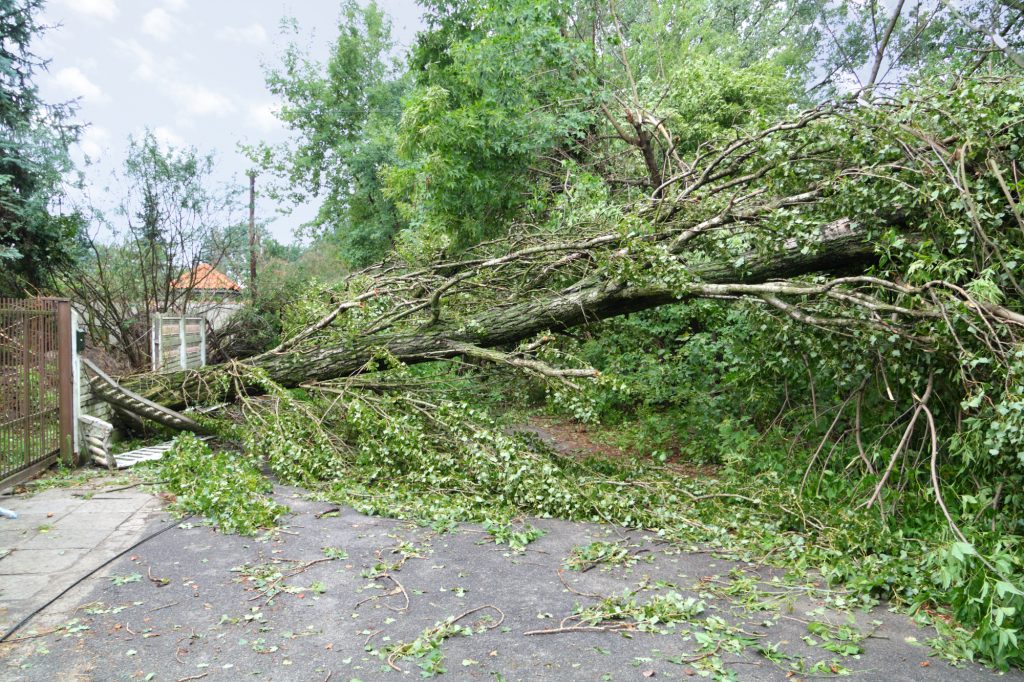 Call or Fill Out Our Form
443-684-2426
Storm Damage Cleanup: Efficient & Safe
As we all know, Maryland is prone to having severe storms in both the summer and winter. Whether it's because of strong winds, lightning hits, or heavy snow and ice, unstable trees and branches are susceptible to falling and causing severe damage to your property. If you have trees that have fallen and hit power lines or your home, do not hesitate to call us immediately to get the situation under control. Our team of licensed arborists are prepared with the tools and equipment to get your property in safe condition.
Reliable Storm Damage Restoration
Customer service is our priority, and we do all in our power to keep you, your property, and our tree experts safe during the entire process. This is a dangerous job that requires strict adherence to safety protocols and industry guidelines. Do not attempt to solve the situation on your own. A licensed arborist has the equipment, personal protective gear, and industry experience to address the issue safely and timely to avoid further damage or injury. We are fully insured and licensed for a variety of tree care needs, including storm damage restoration. Give us a call today.
Vital Steps to Take For Fallen Trees
If a tree lands on your home or other property, there are several steps you need to take to ensure your safety:
Leave the scene and get to a safe location
If power lines were hit, call 911 and your power company
Call your insurance company
Call Mike Timber's Tree Removal Services. We will remove the tree(s) and any debris from your property in a timely manner.
How to Prepare For Storms
To prepare your property and landscaping for severe storms, routine maintenance checks are vital. Simply pruning and trimming your trees a couple times each year can prevent major damage and repairs. Keep your trees healthy and stable to endure Maryland's changing weather patterns. Our tree surgeons would be happy to survey your land for any potentially dangerous trees. Just give us a call today and we will get you started with a free consultation!
Why Hire a Professional Arborist?
No matter the size and scope of the project, we are ready to get your yard in weather-proof conditions with our storm damage restoration and maintenance services. We guarantee 100% customer satisfaction! If you're not fully happy with our work, we'll do what we can to fix the problem. Give us a call or fill out the form to get started.
Call or Fill Out Our Form
443-684-2426