Licensed & Insured Arborists
Friendly & Affordable Tree Service
100% Customer Satisfaction Guarantee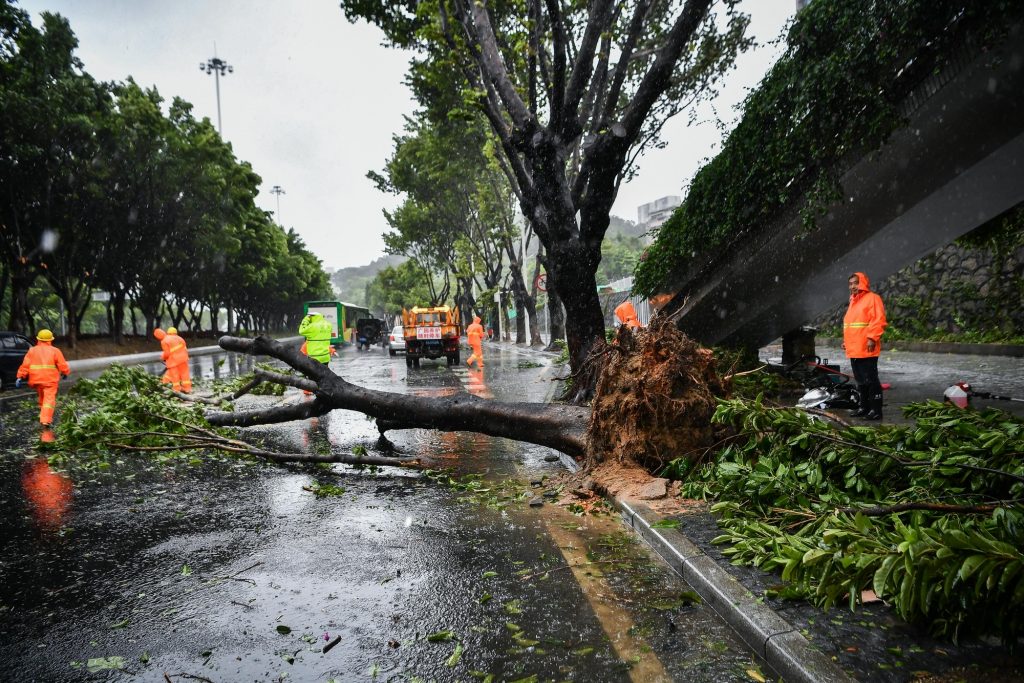 Call or Fill Out Our Form
443-684-2426
Tree Removal: Professional & Certified
Sometimes, full removal is necessary if there are large trees that present a dangerous hazard to you, your family, and your home. We provide full inspections to determine the most cost-effective and efficient service to get your property in a safe condition. Full removal is our last resort in many situations as there are several alternatives. Give us a call today to learn more about our landscape maintenance services and to get your free quote in 30 seconds or less!
High-Risk Tree Removal Service
Our team of arborists determines how risky the situation is and what the best course of action is. There may be large trees sitting close to your home with weakening branches that could fall. Or, you might have trees brushing up against power lines. Whatever the case, call us to take care of the situation in the safest, most efficient way possible. 
High-Risk Conditions: Utility Line Clearing
This is a dangerous job that requires licensed arborists who are experienced with high-risk tree removal, trimming, and pruning services. Our crew will remove fallen trees that are blocking the road, trim and prune trees that are too close to power lines, or extract standing trees that are brushing up against utility lines if trimming and pruning are not sufficient. We will thoroughly inspect the area before deciding which course of action to take. Our number one priority is the safety of our customers. 
Alternatives To Full Removal
If we feel that complete removal is not necessary, we will suggest alternatives to ensure you and your property are safe. If there are mobile objects like a car or outdoor furniture that are in danger of dead trees or branches falling on them, an easy solution is to move those objects to a safe location. We may also suggest regular maintenance and pruning to prevent weakened trees and dead branches from falling. With pruning, you remove any dangerous tree/branch that could fall and hinder natural growth and nourishment. Another alternative is to brace the tree(s) using cables to strengthen the structural integrity.
If, however, the situation is too dangerous, we won't hesitate to perform complete extraction. Our team will maintain clear and timely communication with you throughout the entire process to keep you updated on any concerns or potential issues we see. We also offer stump grinding with our removal services. Leftover stumps are unappealing, so we will fully grind them down, leaving you with a clean, presentable yard.
Quality Tree Removal In Anne Arundel County
We will take care of any of your high-risk landscape maintenance needs, including storm damage restoration, for your residential or commercial property. Our skilled and experienced tree surgeons use the industry's best techniques for safe and efficient services. No more worrying about dangerous trees damaging your home and other property with our professional and affordable removal services! Call us today to get your free estimate and to schedule your first service appointment.
#1 Rated High-Risk Tree Maintenance in Anne Arundel
Road closures, blocked driveways, and power outages are frustrating and inconvenient. That's why our team of trusted arborists are prepared to arrive at the scene quickly and address the situation safely and efficiently so you can get back to other priorities. Give us a call and we will provide you with a free estimate in 30 seconds or less. Let us show you how we provide one of the best high-risk tree removal services in Davidsonville, MD!
Call or Fill Out Our Form
443-684-2426