If you need a tree service in Lothian, Mike Timber Tree Removal Service is ready to help! No project is too large or too small for our team to handle. We stand behind our services with a 100% satisfaction guarantee. You don't pay until you're happy with our work.
The Best Tree Care Professionals in Anne Arundel County
At Mike Timber's, we provide the full spectrum of tree care. Our services are designed to keep your trees healthy, your property beautiful and well-protected, and your family safe from tree-related hazards. We are a team of licensed arborists ready to offer expert advice and fast service!
Services We Provide
High-Risk Removal
Storm Damage Restoration
Tree Trimming
Tree Pruning
Utility Line Cleanup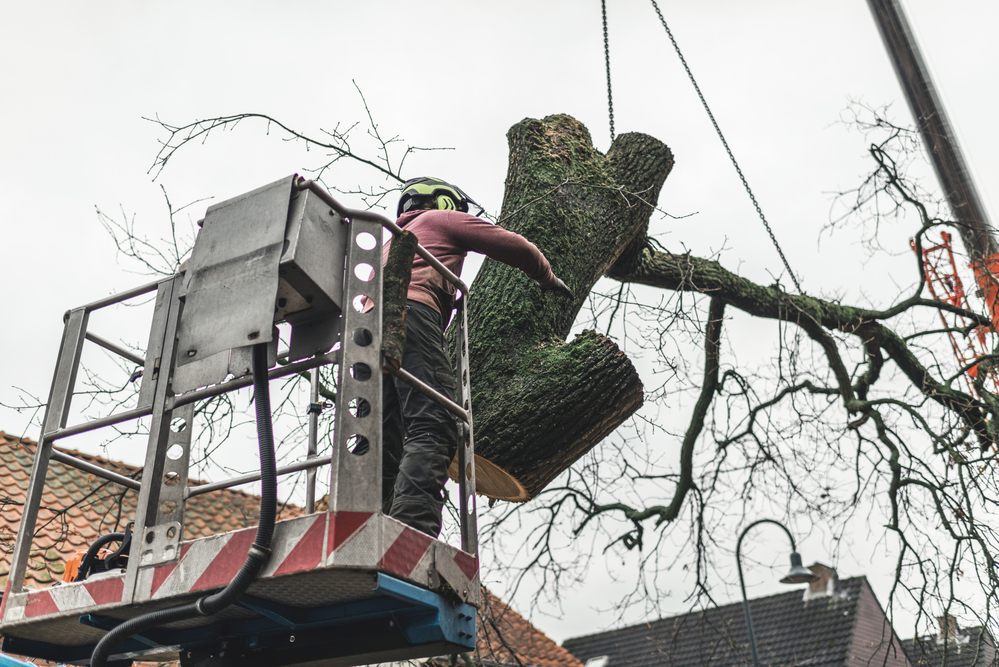 Call (443) 684-2426
Or Fill Out The Form Below To Get A FREE ESTIMATE
Tree Trimming and Pruning
What's the difference between tree trimming and pruning? Trimming is important for the tree's health and your family's safety. Our licensed arborists know which branches to remove and how to make cuts in such a way that your trees will stay vibrant for a long time.
Pruning keeps your trees from looky unkempt or unruly. We also remove branches that could hinder the growth or affect the stability of the tree. Hire the team at Mike Timber for your trimming and pruning needs.
Storm Damage Restoration
Maryland is prone to having severe storms in both the summer and winter. Strong winds, lightning, heavy snow, or ice can cause unstable trees and branches to fall and damage your property.
If you have trees that have fallen and hit power lines or your home, call us right away to get the situation under control. No matter the size and scope of the project, we are ready to weather-proof your yard and return it to a safe condition.
Utility Line Cleanup
Utility line cleanup is a dangerous job. But our licensed arborists have years of experience with high-risk removals, trimming, and pruning services. Our crew will remove fallen trees that are blocking the road, trim and prune trees that are too close to power lines, and extract standing trees that are brushing up against utility lines when other measures are insufficient.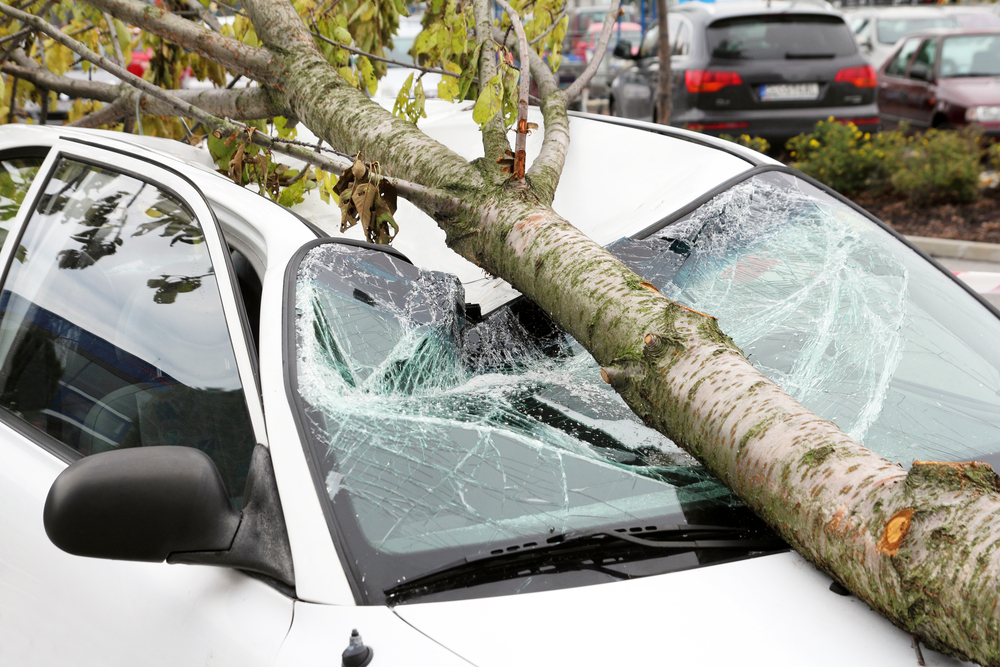 High-Risk Removal
Our team can evaluate your trees and determine their risk level. An unstable tree can damage your home, car, or landscaping. It could even cause injury to you and your family. Our goal is to keep you and your property safe.
A tree could be considered high-risk if:
Branches are hanging over your roof or gutters
It's located too close to a power line
Internal rot is weakening its stability
Once we've determined that removal is necessary, we use the proper equipment and techniques to perform a complete extraction. We offer stump grinding as part of the removal process so you're not left with an unsightly stump in your yard.
Alternatives to Removal
If we feel that complete removal is not necessary, we will suggest alternatives to ensure you and your property are safe. If there are mobile objects like a car or outdoor furniture that are in danger of dead trees or branches falling on them, an easy solution is to move those objects to a safe location.
We may also suggest regular maintenance and pruning to prevent weakened trees and dead branches. With pruning, you remove any dangerous tree or branch that could fall and hinder natural growth and nourishment. Another alternative is to brace the tree(s) using cables to strengthen its structural integrity.
If, however, the situation is too dangerous, we won't hesitate to perform complete extraction.
If you're in need of any of the above services, we'd be happy to help!
Call (443) 684-2426
Or Fill Out The Form Below To Get A FREE ESTIMATE
How to Hire a Tree Service in Lothian MD
A tree service can either damage or enhance your property. So how do you hire a team that will do the job right? Ask yourself the following questions when evaluating a company.
What experience do they have?
What do their past customers say about them?
Are they qualified for the job (licensed arborists)?
Will they provide a free estimate?
What equipment will they use and how will they approach the job?
At Mike Timber's Tree Removal Service of Lothian, customer satisfaction is our top priority. It's so important that we won't charge you until you're 100% satisfied with our work!
Why Good Communication is Important
We believe that you should always know what's happening on your property. Our team will maintain clear and timely communication with you before, during, and after the completion of your project. We'll keep you updated with any potential issues we see. And we'll work hard to make sure your concerns are addressed and your standards are met.
Lothian, Maryland
We're a local company. And we love caring for the tree needs of homeowners and business owners in Lothian, Maryland. Are you in need of trimming, pruning, or high-risk tree removal? We're happy to help!
Areas We Service in Anne Arundel County
Annapolis
Glen Burnie
Pasadena
Odenton
Severna Park
Crofton
Severn
Millersville
Edgewater
Gambrills
Linthicum Heights
Fort Meade
Deale
Crownsville
Brooklyn Park
Shady Side
Cape Saint Claire
Mayo
Ferndale
Galesville
Riva
Riviera Beach
Lake Shore
Parole
Maryland City
Russett
Londontowne
Selby-on-the-Bay
Arden-on-the-Seven
Herald Harbor
Highland Beach
Friendship
Call (443) 684-2426
Or Fill Out The Form Below To Get A FREE ESTIMATE