Tree Service in Davidsonville, MD
Regular tree service is essential to keep your landscaping in good condition, to boost your property's curb appeal, and to keep you and your loved ones safe. If you live in or near Davidsonville or Crofton, give us a call today and we'd be happy to take care of your tree service needs.
(443) 684-2426
Or Fill Out The Form Below To Get A FREE ESTIMATE
Why Hire Us?
We don't charge until our customers are 100% satisfied! We love what we do and it shows in how well we do our work. If you aren't happy, we aren't happy. We will make sure that you are pleased with the results.
---
100% Customer Satisfaction
Friendly & Affordable Service
Insured & Certified
Strong Work Ethic & Attention to Detail
Expert Tree Care in Davidsonville, MD
You wouldn't hire some guy off the street to do surgery on you, would you? We feel the same about way about taking care of the numerous trees all over Anne Arundel County. If not taken care of with caution, they can do serious damage to your home, your family, or you. We take our responsibility seriously, to make sure that no one gets hurt, and no property is damaged.
(443) 684-2426
Or Fill Out The Form Below To Get A FREE ESTIMATE
What Does a Professional Arborist Do?
Storm Damage Restoration
Stump Removal
Trimming & Pruning
High-Risk Removal
High-Risk Tree Removal Company
After a big storm, who are you going to call? Mike Timber's is ready to help. If there are trees leaning over power lines or on a roof, don't risk the safety of you or your family. Take a picture and give us a call! When a tree poses a threat, don't risk your safety, and if it is safer not to move, call 911.
Licensed Storm Damage Restoration
Storms can do a lot of damage, and because there are a great many trees in the Maryland area, the wind will blow those trees over. When trees fall, they can block roadways, driveways, or fall on your yard or home. Mike Timber's team can get those trees cleared away in a jiffy and you can get back to normal quickly.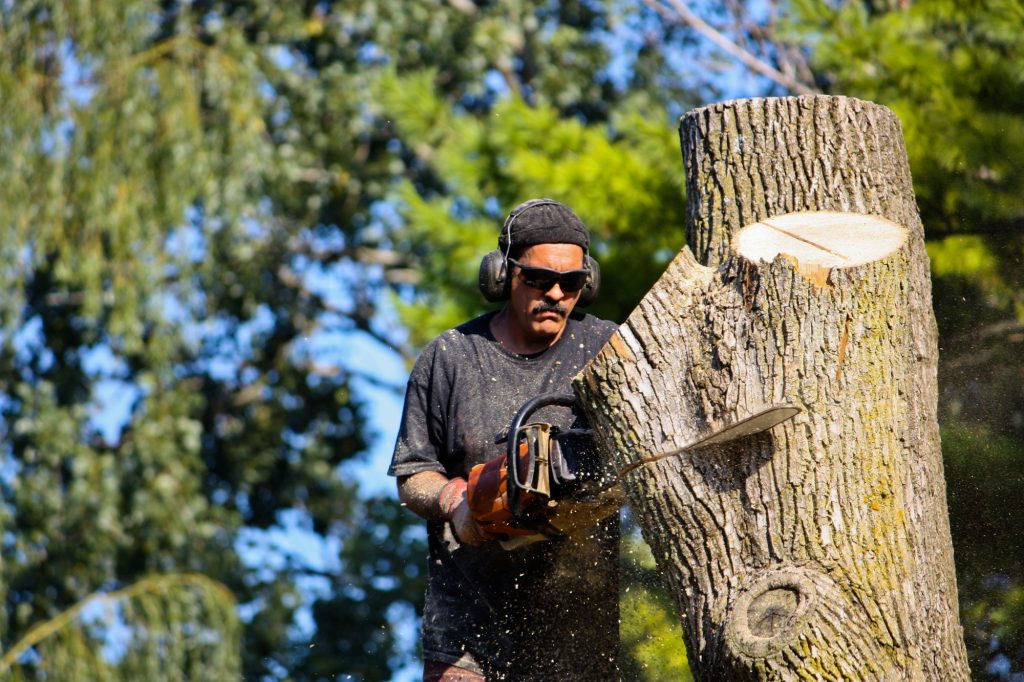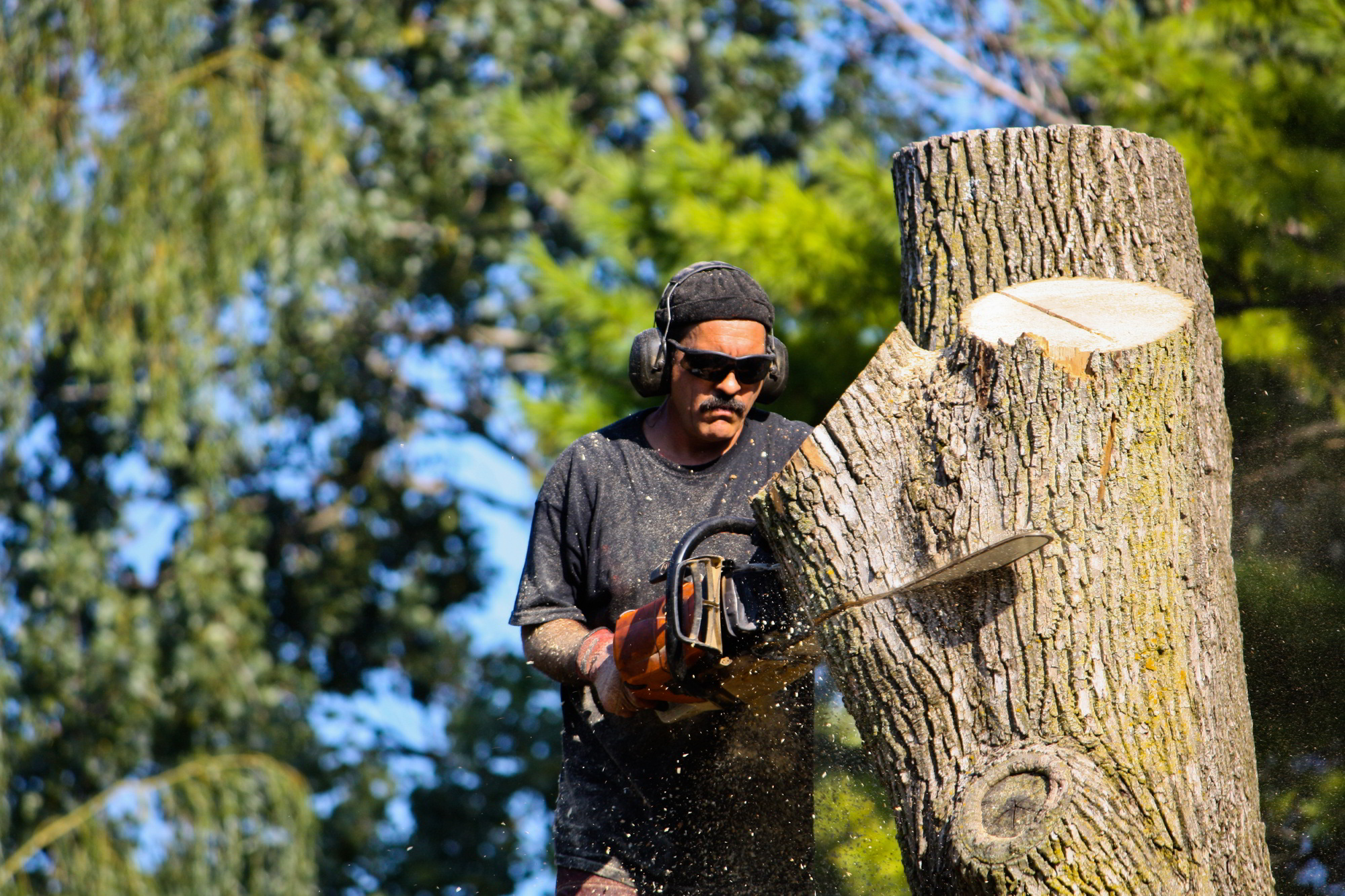 (443) 684-2426
Or Fill Out The Form Below To Get A FREE ESTIMATE
Best Tree Trimming & Pruning
Sometimes you just want to take preventative steps. We are with you! Taking precautions before the problems happen is the best way to side-step disaster. Trimming large branches that are touching your house can prevent squirrels from climbing into your roof or insects from invading your home. It will also help prevent branches from falling off during a storm and landing on your house.
There are some trees that may need pruning. This is the job for a certified arborist who has extensive experience with species commonly found in Maryland. Making your trees look or grow their best is something that we can do!
Certified Stump Removal Service
We are not a stump grinding company, but getting those unsightly stumps out of the way after a full removal job is part of what we do. We grind the stump all the way to the ground. Once the stump is ground to the surface of the yard, the roots will die and there will be no regrowth in that spot.
Why Safety is Important
We care about safety. When we take down trees, we make sure that people won't be in danger and that property won't be damaged. We take precautions when we take trees down and make sure that we have the equipment we need and the ability to take it away.
Following strict safety protocols keeps our costs down.
Why Do We Trim Branches Before We Fell A Tree?
Trimming branches is all part of safety. We cut branches up to and over our heads so that we don't get hit by the tree or the branches when they fall. After removal, we then chop the branches up into manageable pieces.
Areas in Anne Arundel County & Northern Calvert County That We Service
When to DIY vs. When to Call a Professional
This is very dangerous work, so depending on your skill level and the size of the tree or the amount of work that needs to be done, you may need to pick up the phone and call your local professional.
If the tree is over 20 feet tall, it needs to be de-branched, topped, and secured with a safety line and pulled in the direction you want it to fall. A "V" gets cut into the tree to encourage it to fall where we want, but that is no guarantee. Use good judgment and if you are in doubt, you need a professional. Call us today!
(443) 684-2426
Or Fill Out The Form Below To Get A FREE ESTIMATE
Counties in Southern Maryland We Serve
St. Mary's
Calvert
Charles
Things to Do in Anne Arundel County
Sandy Point State Park is the perfect little getaway spot for all you outdoor lovers! Get out on the water with your kayak or canoe, or rent a boat for a day of fishing! Enjoy a day on the Chesapeake Bay with your friends and family. Don't forget to bring some lunch!
Take the family for a nice hike around Quiet Waters Park right in Annapolis!
Visit Historic London Town and Gardens to learn more about colonial history, archeology, and horticulture. During your visit, you can see historical William Brown House which goes all the way back to the 1760s!
Go to Davidsonville Park for a nice hike with the family, a picnic, some fishing, sports, and more!
Visit The Vineyards at Dodon in Davidsonville for some wine tasting and/or a delicious bite to eat.
We Serve Davidsonville, MD!
We're happy to serve towns and cities throughout Southern Maryland. Our team is ready to provide quality and affordable tree service in Davidsonville, MD. Give us a call and we'll give you a free estimate!
We're Hiring!